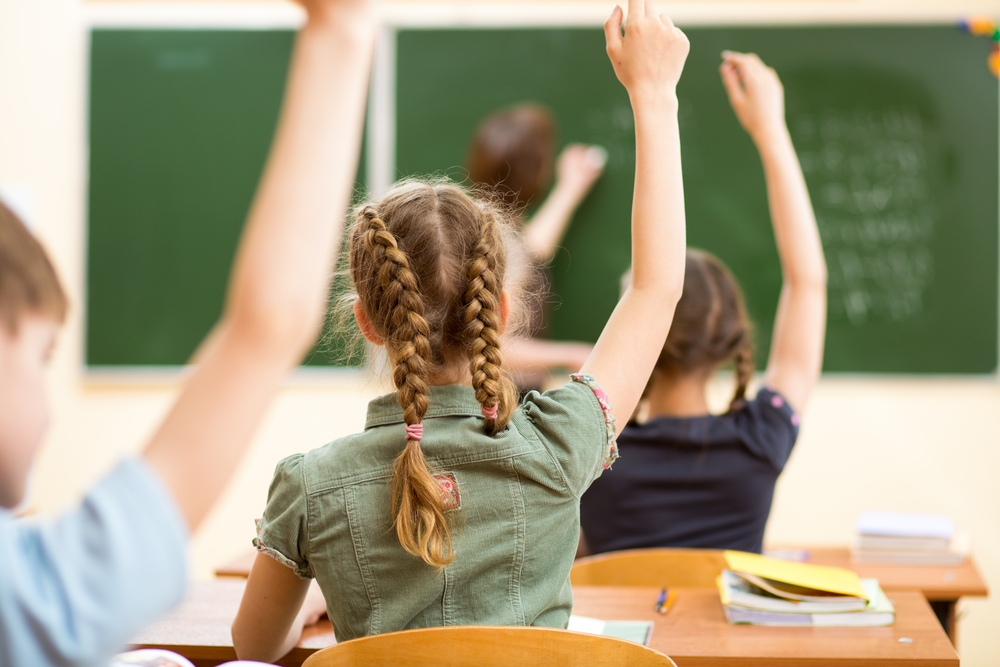 Shutterstock
The topic of school safety has become an important topic to parents and students. Recently, faculty at the School of Planning, Design, & Construction at Michigan State University created a survey of school administrators and met with focus groups to develop guidelines for safe school environments.
Funding for the research was provided by the MSU Institute of Public Policy and Social Research.
"For policy makers, it is suggested to adapt best practices in environmental design, school maintenance, and training and provide clear guidelines for students, the faculty and staff," Associate Professor of Interior Design Suk-Kyung Kim wrote on Michigan Policy Wonk, MSU's blog on research relevant to policy makers. "This will reduce their fear of crime and security issues while in their school buildings."
During focus groups conducted from May through July 2019, researchers found that properly managed traffic flow, emergency training, and school maintenance were among the leading concerns.
"Physical building design and school policy changes have significantly improved since I left the classroom in 2011," Rep. Julie Alexander (R-Hanover) told South Michigan News. "Access to school building and school grounds are much more controlled. The floor plans provide for safer security measures as well as the use of technology to secure buildings."
Alexander, who spent 22 years as an educator, said knowing who is coming and going in school buildings and understanding emergency procedures are some of the more important aspects of creating a safer environment. While these aspects have advanced since Alexander was an educator, there is still some work to do.
"Our focus should always be creating and maintaining a safe and healthy learning environment for our students," Alexander said. "There's always room for improvement. Each school district should develop safe school strategies and security plans for each of their buildings that is uniquely tailored to fit the students they serve and their community."