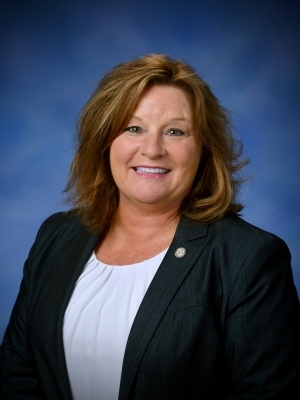 Rep. Julie Alexander | Michigan House Republicans
Since the first case of the new coronavirus was found in Jackson County on March 12, state Reps. Julie Alexander (R-Hanover) and Sarah Lightner (R-Springport) have been in constant contact with state and public health officials about the virus spread in Michigan.
The 60-year-old female who tested positive had a travel history and was interviewed to identify those with whom she could have been in contact while contagious. The low-risk and high-risk contacts will be notified about the test results, and the woman will remain in isolation until she is no longer ill. Those who have had contact with her will be given additional information on quarantine and testing if needed.
"During this difficult time, it's important for everyone in our community to come together and do their part to stop the spread of COVID-19," said Lightner, reported by Michigan House Republicans. "We must all listen to the experts, heed their warnings, continue to practice good hygiene and take this public health crisis seriously."
In order to prevent the spread of COVID-19 and flatten the curve, the Jackson County Health Department is asking anyone who is showing symptoms of the illness caused by the new coronavirus to stay home. These symptoms include fever, dry cough and trouble breathing. The Jackson County Health Department asks that residents who have symptoms of COVID-19 isolate until they are no longer suffering symptoms, or at least 14 days, to help prevent community spread.
"Nothing is more important than the health and safety of people in our community," said Alexander, also reported by Michigan House Republicans. "I want to assure our friends, families and neighbors throughout Jackson County that we are doing everything we can to make sure our local officials, school leaders and local businesses have the resources they need to respond to this health crisis."
The best way to prevent exposure is to practice social distancing, wash your hands frequently, reduce gatherings to ten people or fewer, avoid touching your face and avoid others who are sick. Jackson County currently has 16 confirmed cases of COVID-19, as of March 26, according to MLive.